News
Latest updates from the campaign:
Monday, October 24, 2022 12:27 PM
NEWS RELEASE - LETTER TO THE EDITOR OF THE ORLANDO SENTINEL
---
Friday, September 23, 2022 5:34 PM
Bonnie Jackson signs the Parent Pledge
---
Saturday, September 10, 2022 2:51 PM
NEWS RELEASE
---
Friday, June 17, 2022 11:12 AM
NEWS RELEASE
---
Friday, April 22, 2022 2:16 PM
Article in Florida Politics
https://floridapolitics.com/archives/518392-bonnie-jackson-embraces-parental-rights-advocacy-in-hd-42-contest/
---
Monday, April 11, 2022 1:55 PM
NEWS RELEASE
---
Thursday, April 7, 2022 7:00 PM
Successful Bubbles & Bites Event at the Hazouri Residence
What a wonderful evening meeting new people and growing support for Bonnie Jackson. Special thanks to Cory Mills, Florida congressional candidate, Bronze Star recipient and combat veteran, for stopping by and, once again, declaring his total endorsement of Bonnie Jackson as the best candidate for Florida House District 42.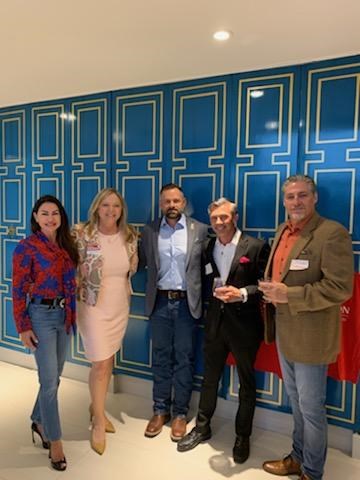 ---
Thursday, March 31, 2022 4:29 PM
Meet and Greet at the Winter Park Racquet Club.
A successful kick-off and meet and greet at the Winter Park Racquet Club. Thank you friends and supporters!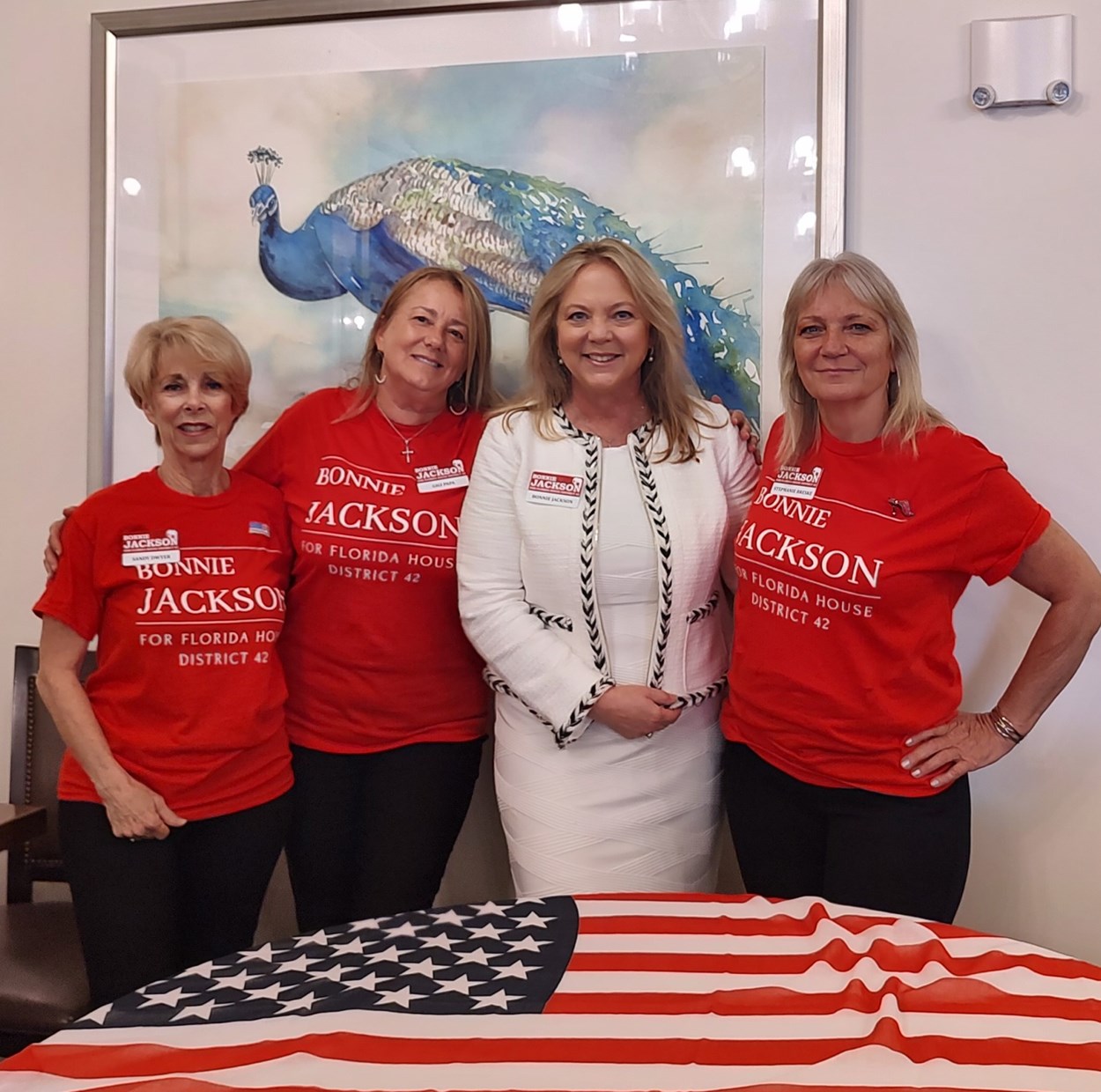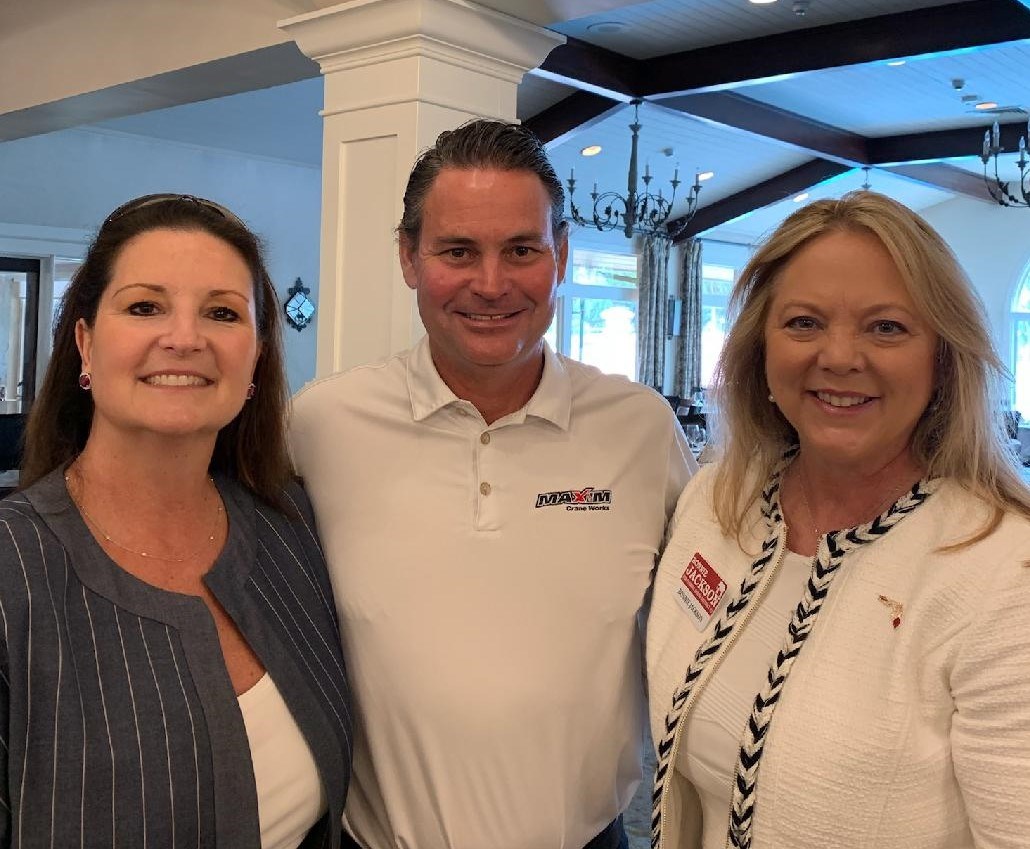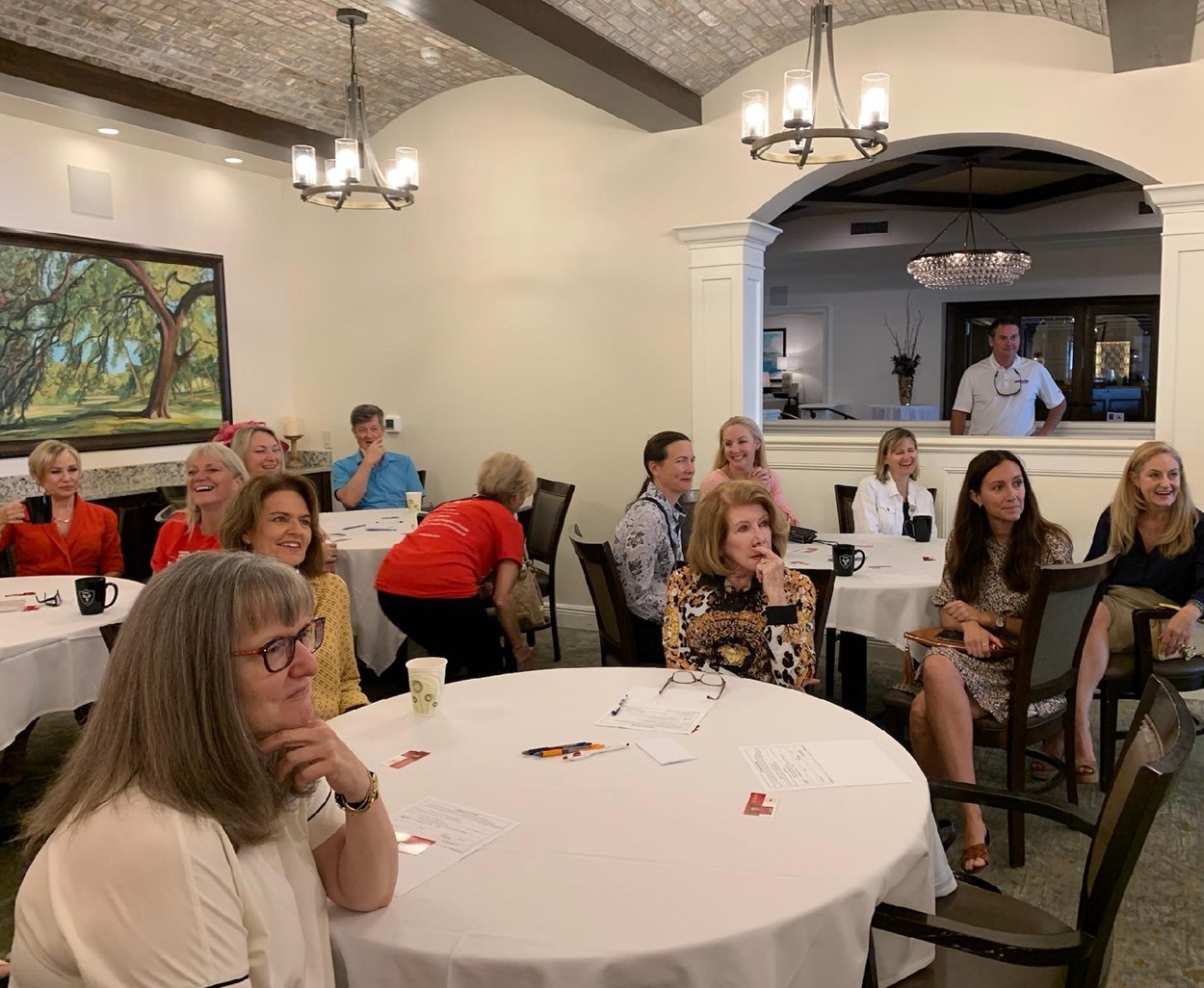 ---
Sunday, March 20, 2022 7:04 PM
Gathering Petitions at the Winter Park Art Festival
Volunteers for the Jackson Campaign for Florida House District 42 gathered about 200 petitions in two days.
---
Monday, February 28, 2022 2:00 PM
Press Briefing for Victoria's Voice
It is amazing to see how David and Jackie Siegel have been able to turn the tragic loss of their daughter, Victoria, into a mission to save the lives of others. Their humility in sharing their story about the vital signs that they missed is beyond moving. Their work through Victoria's Voice provides valuable information about prevention and treatment so that nobody else has to die from substance abuse. There is so much more to David and Jackie Siegel than meets the eye. Thanks to Joy Ashlock, member of the Board of Directors, for inviting me to attend this incredible event, and for Attorney General Ashley Moody for her involvement and attendance.
---
Friday, February 25, 2022 10:00 AM
CPAC 2022 in Orlando, Florida
---
Sunday, January 23, 2022 12:06 PM
Defeat the Mandates - local protest was a success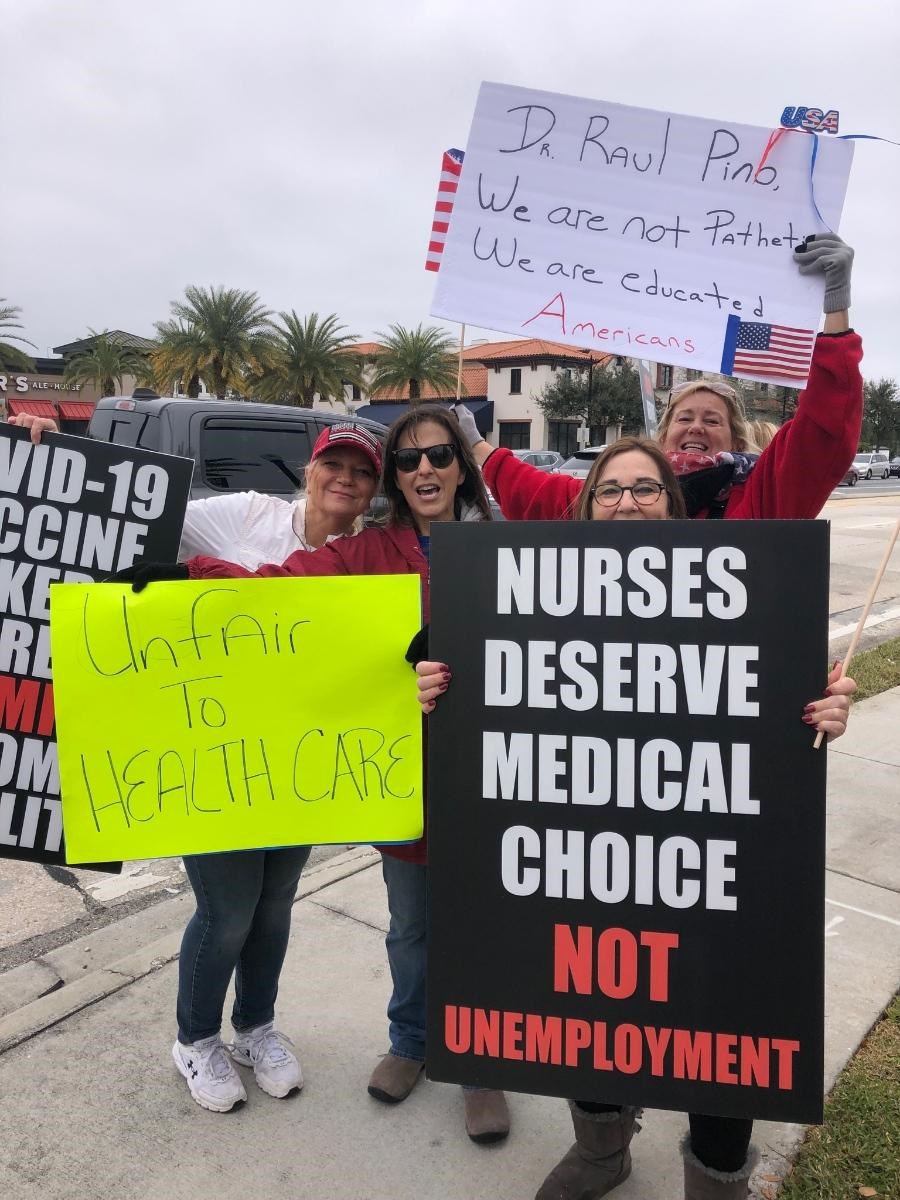 Thousands gathered peacefully in Washington D.C. to protest the mandates, the lockdowns, and the erosion of our freedoms. Smaller groups gathered around the country to support this effort, including right here in Winter Park, Florida. Patriotic folks from different political parties stood in solidarity with those in our nation's capital in order to make clear that we will not surrender our freedoms out of fear. Bonnie stood alongside other attendees like Representative Anthony Sabatini, radio personality Christopher Hart, and Joy Ashlock, President of Seminole County Republican Women Federated, as well as a host of other attendees, to protest against mandates and to stand for freedom.
To learn more, visit https://defeatthemandatesdc.com
---
Wednesday, January 12, 2022 8:19 PM
Bonnie Jackson's Formal Announcement for the Florida legislature on American Adversaries Radio
It was an honor for Bonnie to appear on American Adversaries Radio to formally announce her candidacy for the Florida legislature in 2022. She was welcomed by Christopher Hart, Mike McBath, and Nostra Dennis who work daily to entertain, inform, and reign in the tyranny of government. It was a big day indeed as we also remembered the birthday of Rush Limbaugh, a man who paved the way for conservative radio and educated a generation about the dangers of left-wing ideology. The legacy of Rush Limbaugh lives on through conservative talk radio. We thank Rush and American Adversaries Radio for bringing voice to conservative issues and providing a platform for candidates like Bonnie.
---
Thursday, December 9, 2021 9:00 PM
Bonnie Jackson Soft Launch of Candidacy for the Florida Legislature
At the Christmas party for the Winter Park Republican Women Federated held at the beautiful Interlachen County Club, the club president, Bonnie Jackson, was given the microphone to introduce the many dignitaries and candidates in attendance. After introducing them all she announced to hundreds in attendance that she had filed and been accepted as a candidate for the Florida Legislature. The loudest cheers of the night followed and the Jackson for Florida Campaign has received overwhelming number of well wishes and offers of support.